7 New Bears on Site!
Last night I completed 7 new Pocket Bears for the website. I wanted to do a web update with more than one or two bears for a change ha ha! A few have been adopted already, but there are still some looking for new homes. Here's a photo of one of them....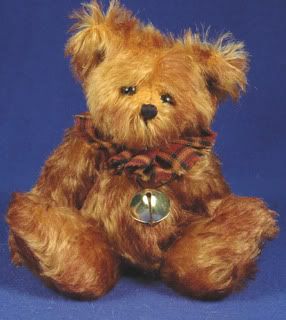 www.TeddiesbyLauraLynn.com
I was going to work on a mini bear I had started a bit ago... but then switched gears and am working on a green and white bear that will be 9 or 10 inches tall :) Stay tuned!
Labels: New Bear